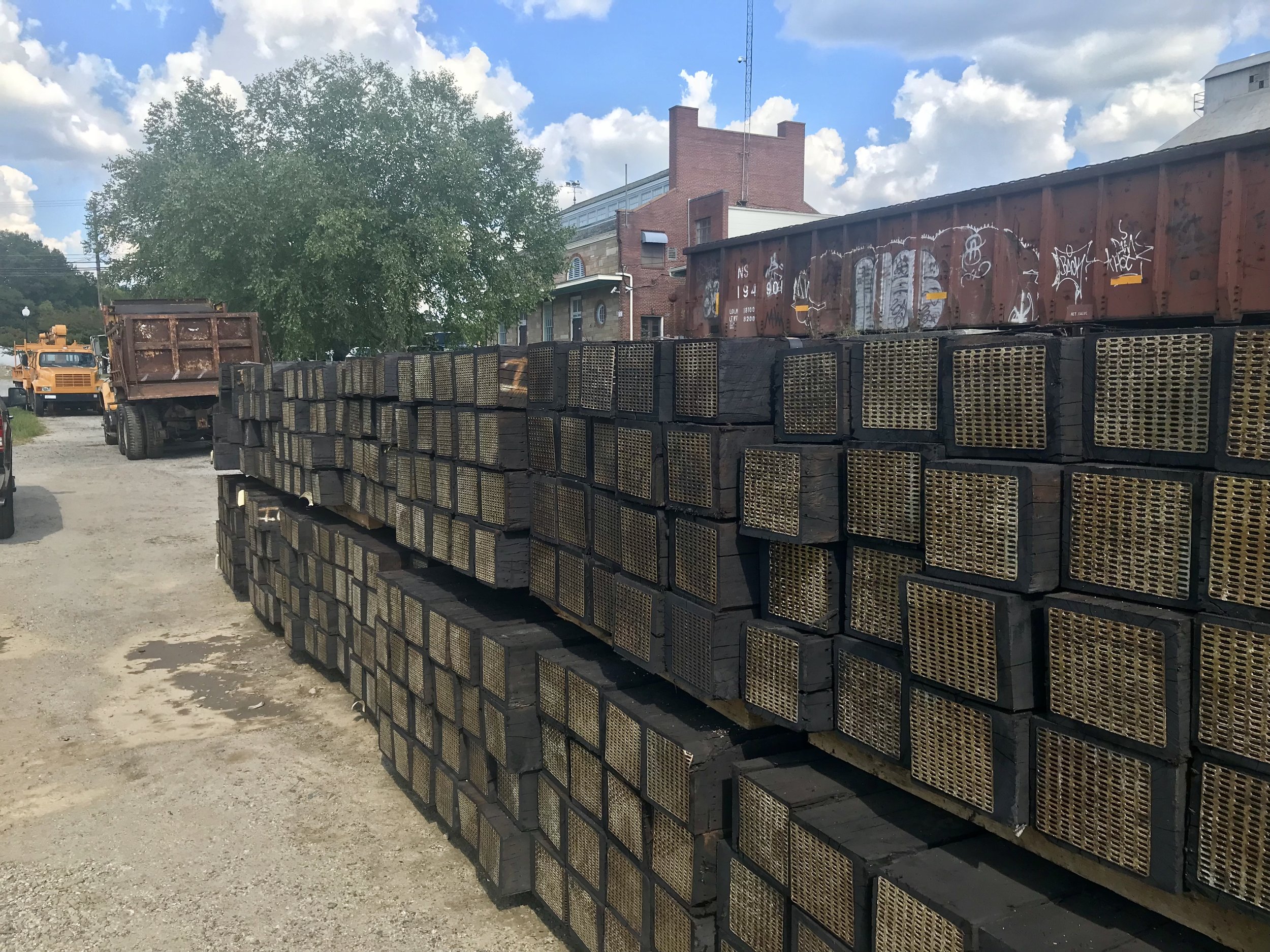 Infrastructure Improvements
Lancaster & Chester ~ The Springmaid Line
With over 117 years of continuous rail operations, the L&C Railroad provides South Carolina with a strong transportation ally for industrial growth. The Railroad serves over 3,000 acres of industrially zoned property and hauls 11,600 carloads per year with freight such as steel, grain, limestone, clay, and chemicals.
In the ongoing process of maintenance and improvement, L&C is in the process of replacing 6,600 crossties. Pictured above are the first 800, delivered and ready for install. During 2018, 8,000 crossties total will be replaced along with 3,000 tons of ballast.
Company wide, G&O will be installing roughly 26,800 crossties and 1,000 switch timber in 2018.
L&C Quick Stats
Track: 62 miles
Carloads: 11,600
Locomotives: 10
Customers: 24
Reporting Marks: LC
2016 stats: 11,000 crossties replaced
2017 stats: 2,500 crossties installed, 300 switch timber installed
~Learn more about Lancaster & Chester here~
Contact Information
P: 803-286-2100
F: 803-286-4158
A: PO Box 1450, Lancaster, SC 29721