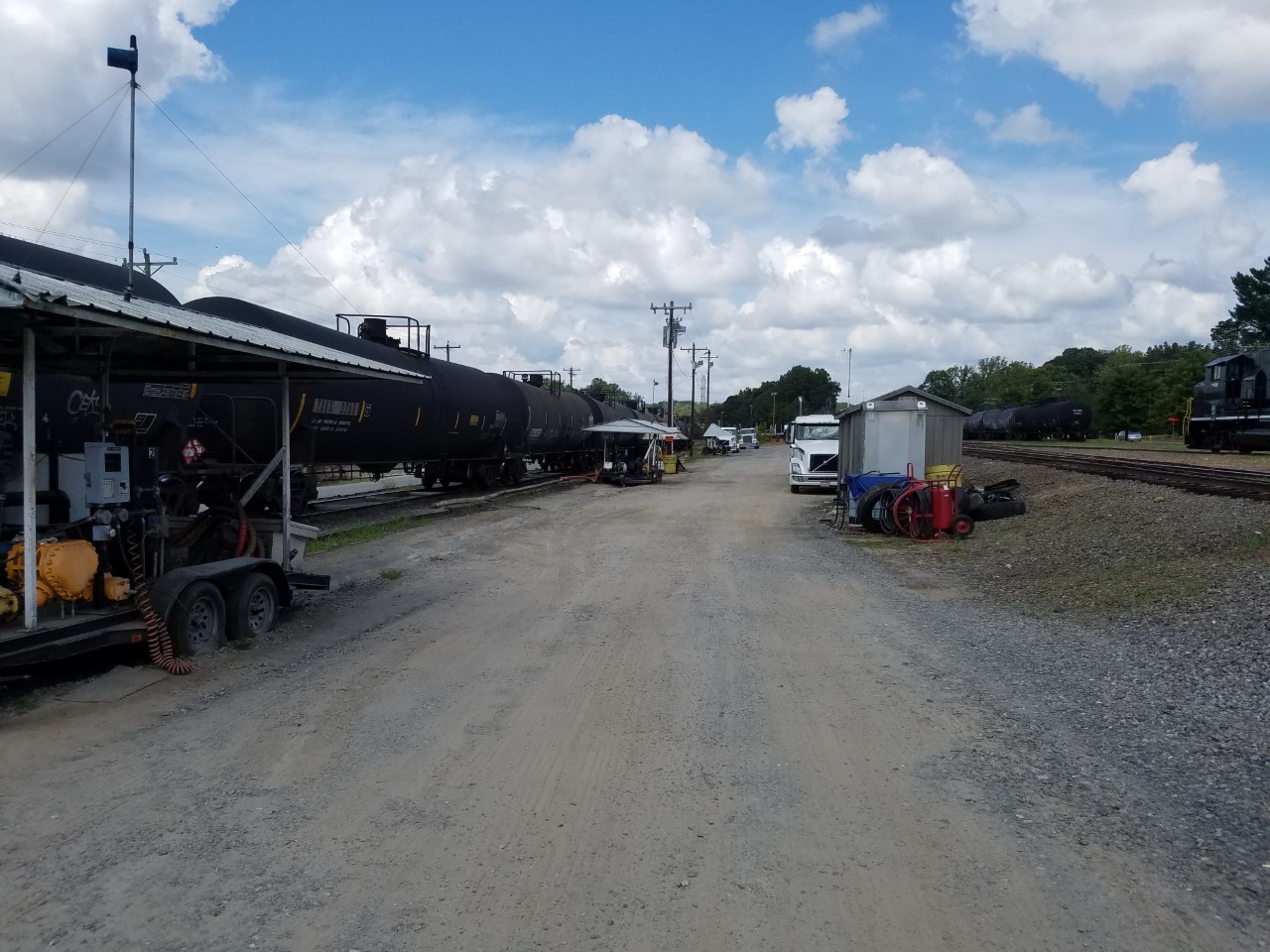 Ethanol & Bio Diesel Transloading Facility
There are several things we are proud of on the Yadkin Valley Railroad (YVRR), however our Ethanol & Bio Diesel transloading facility began service at a time when some of YVRR's freight had started to decline.
YVRR partnered with Osage Inc. to start transloading ethanol and later added bio diesel to the mix. Since then, the mix has shifted from mainly ethanol to a larger portion being bio diesel and the addition of Diesel Exhaust Fluid for Surry Chemicals. The projected carloads for this small facility is to be around 3,000 cars per year.
The amazing part of our transloading facility is the small amount of investment YVRR & Osage had to sink into the project to get things up and running. YVRR upgraded and installed track pans and a spillage containment system on a locomotive servicing track in Rural Hall. Osage provided the pumping system and some of their existing fleet of tanker trucks and the facility was off and running.
Track: 93 miles
Carloads: 11,500
Locomotives: 10
Industries: 16
Reporting Marks: YVRR
~Learn more about the YVRR here~
Contact Information
P: 336-969-6055
A: 8301 Depot St, Rural Hall, NC 27045