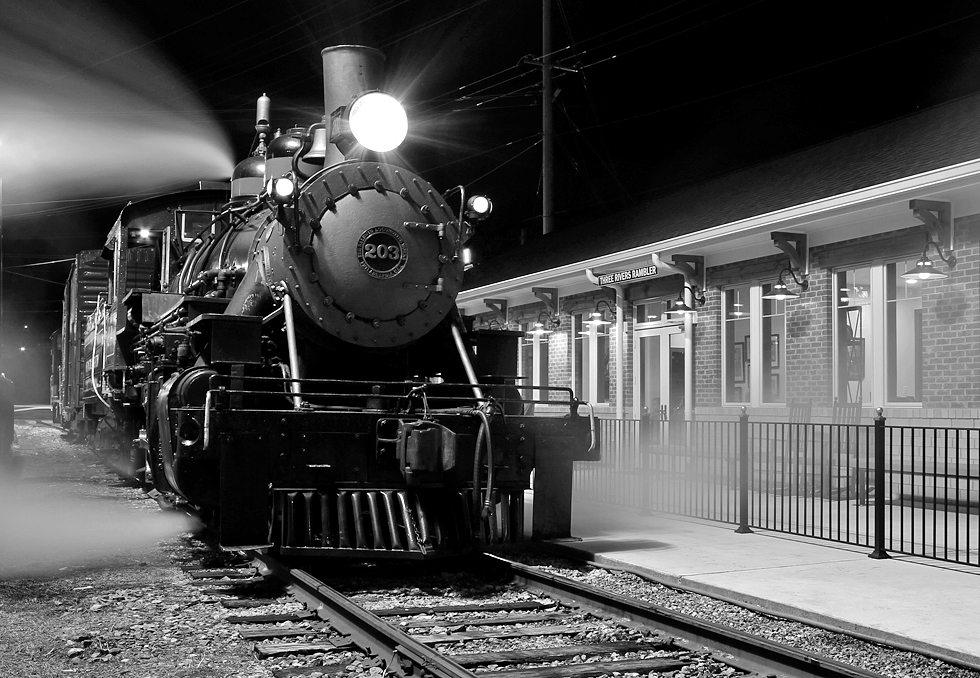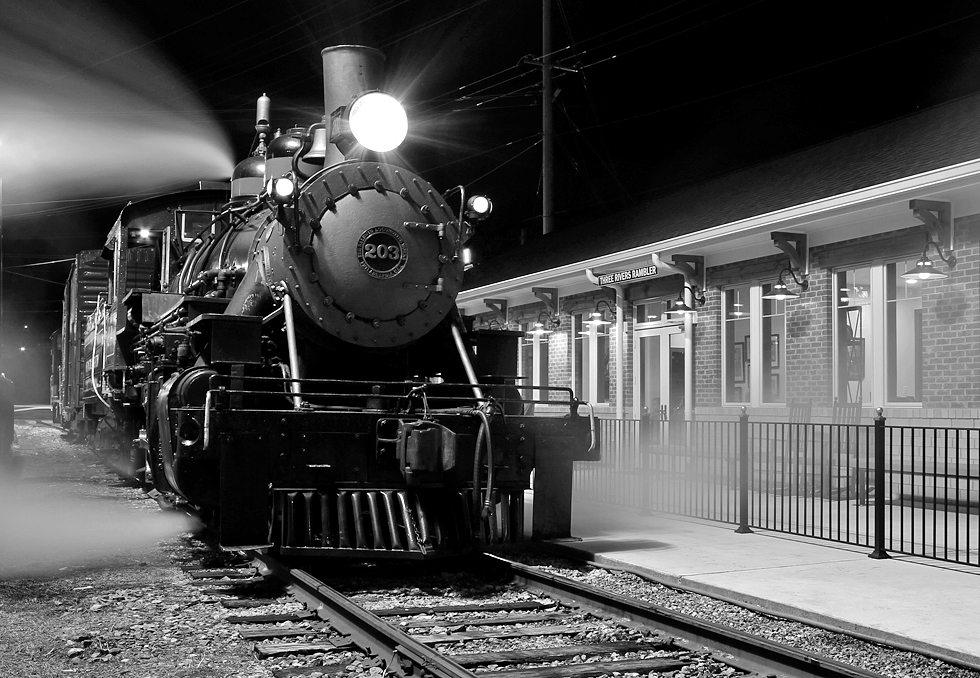 Over the past year and a half, the Three Rivers Rambler has settled in nicely at its new location and depot at University Commons. Construction of the depot began in 2014 and was finished in early 2015. With plenty of free parking, restrooms, snacks, and merchandise available, the new depot has helped make riding the Rambler an even more unforgettable experience. In the winter of 2015, the 3RR also added a display locomotive to the property named after the American folk hero John Henry, giving the depot a unique look and teaching people about the legendary steel drivin' man.

In early 2016, the Three Rivers Rambler launched a new website to attract and better serve riders. Some of the new features of the website include a revamped schedule page, a virtual trip page that details many of the sights seen while riding the Rambler, an online store, pages dedicated to the historic Rambler equipment, and volunteer information. The new website is also optimized for mobile devices, so navigating on the website with a smartphone has never been easier.

The Rambler still has a few Vintage Baseball Express rides available this summer, with rides in the fall and Christmas season to finish out the year. If you are interested in riding the Rambler, go to their schedule page and see which ride is best for you. We hope you like the new additions to the Three Rivers Rambler as much as we do and we can't wait to see you riding on the rails with us.