The Three Rivers Rambler is getting a new depot next to the brand new University Commons, located just off Cumberland Avenue near the intersection for Alcoa Hwy. Over the past few weeks the construction of the depot has quickly progressed: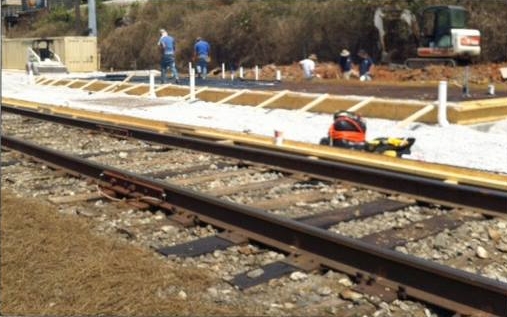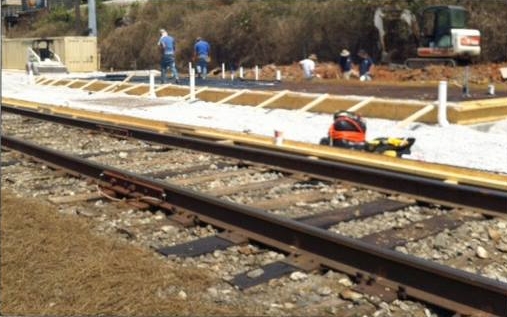 The depot will allow for easier boarding of passengers and its location will add about 30 to 40 minutes to the Rambler's trip, allowing riders to see more of the Tennessee River and UT campus, including a ride by Neyland Stadium and Thompson Boling Arena. The depot will feature a ticket counter, retail space, vending machines, restrooms, and more!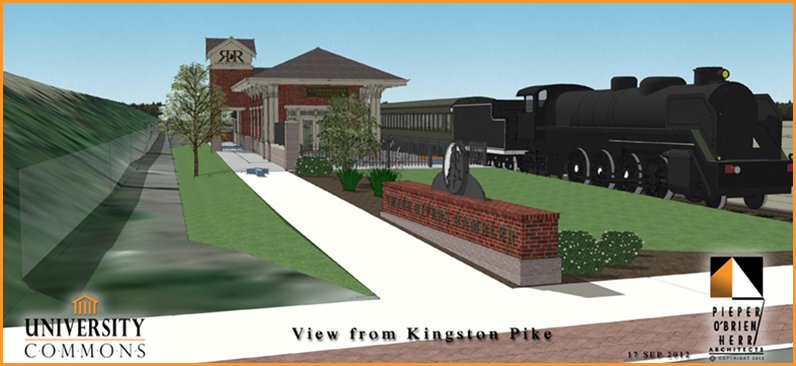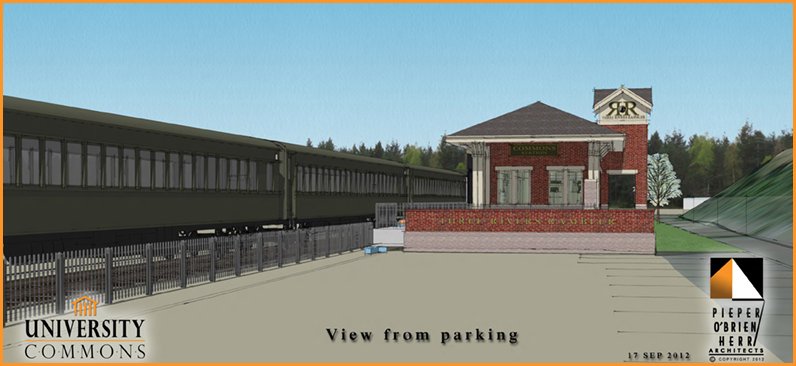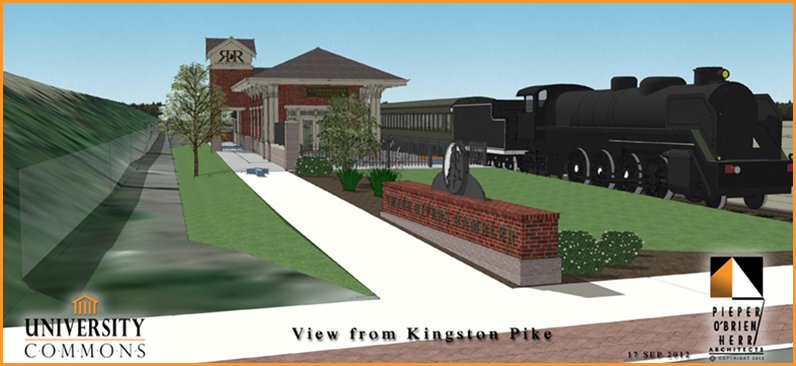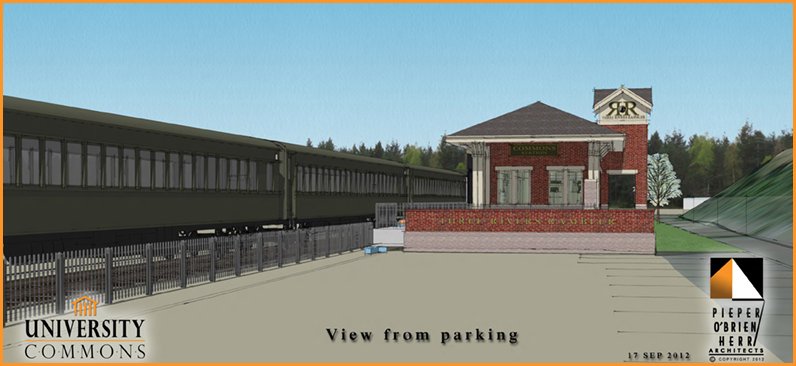 The location of the new Depot will allow riders to easily find parking next to the depot or across the tracks in the very large covered parking garage. Since the depot is located at the University Commons, riders will be able to visit many different retail stores or take a short walk/drive up "The Strip" on Cumerland Avenue for a bite to eat before or after their trip. There is plenty to do near the new depot.
The new depot will be finished in time for our October rides, of which there are still tickets available. You can reserve your tickets at: http://www.threeriversrambler.com/tickets-events/
You can read more about our new depot and the University Commons by clicking HERE.